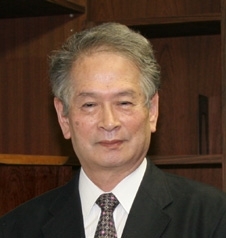 While preventive treatments are being provided in developed countries, they are still unavailable in developing countries, where more than 80% of the world's population lives.
A lot of people, particularly children in developing countries die from diseases such as tuberculosis that is already treatable in developed countries.
Many lives can be saved if appropriate treatments and medications are available.
Therefore, we have been providing the necessary support to developing countries suffering from a shortage of medical workers such as medical doctors and nurses by accepting medical staff education in Japan and improving their techniques over the past 30 years.
Besides, we have established "Japan International Medical Cooperation Organization (JIMCO)" as an organization to continue these supports persistently. We would like to make international contributions by delivering better and advanced medical care for people in developing countries through this network.
President Tetsuo Kanno
Japan International Medical Cooperation Organization (JIMCO)
The purpose of our organization is to deepen the international cooperation among medical staff, improve the health disparities among countries, contribute to promote the living environment by advancing medical knowledge, and to improve international medical care through delivering better medical care to the developing countries where appropriate preventive and medical treatments are not provided.
Also, we conduct the following business activities to achieve our purposes.
Enlightment programs such as lectures and seminars on international medical cooperation
International medical information exchange related to medical and health care workers
The establishment and management of the Institutional Review Board
Support for international medical care cooperation
Support for managing academic conferences
JIMCO Office
Mail: